How to Use Preservatives in Cosmetics?
Jul. 05, 2022
Preservatives in cosmetics are often criticized; however, preservatives help cosmetic formulations remain safe and prevent timely changes. EU regulations have a strict framework that lists 59 preservatives that are allowed to be used. Learn more about the use of preservatives in this article.
What are the preservatives in cosmetics?
Article 2 (l) of European Regulation 1223/2009 defines a preservative as "any substance used exclusively or primarily to inhibit the growth of microorganisms in cosmetics". Preservatives help preserve formulations and ensure the durability of cosmetics. They are essential for formulations containing water. In fact, the presence of water in the formulation creates a favorable environment for the development of microorganisms.
Why are preservatives used in cosmetics?
The use of preservatives in cosmetic products is essential to prevent changes caused by microorganisms and contamination during formulation, transportation, storage, or consumer use. Antioxidants can also be used to protect against changes caused by exposure to oxygen.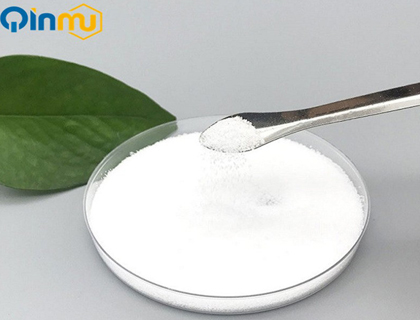 L-Cysteine HCL MONO
How do I comply with the EU 1223/2009 Cosmetics Regulation?
In the EU Cosmetics Regulation, Annex V lists 59 preservatives and their concentration limits that are permitted in cosmetic formulations. Every cosmetic product placed on the EU market must comply with the regulations and annexes.
If you use preservatives in your formulations, make sure that the preservatives you use are listed in the positive list. You will find below the most commonly used preservatives in cosmetic products.
Advantages of synthetic preservatives
The use of synthetic preservatives gives you a good idea of the safety and toxicity characteristics of the ingredients. Low concentrations of synthetic preservatives are effective in preserving products. In addition, synthetic preservatives have broad-spectrum activity against bacteria and fungi. In addition, they are more affordable than natural preservatives.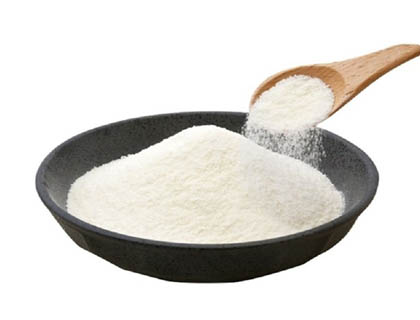 Lithium bromide
List of the most common synthetic preservatives used in cosmetics
Organohalogen compounds
Organohalogen compounds are a large group of natural and synthetic chemicals that contain at least one of the following halogens: fluorine, chlorine, bromine, and iodine. They are combined with carbon and other substances. You will find a non-exhaustive list of the most common synthetic preservatives below.
Triclosan
Methylisothiazolinone
Methylchloroisothiazolinone
Chlorphenesin
Chlorodimethoxine
Iodopropynyl butyl carbamate
Methyl dibromoglutaronitrile
Aldehydes
An aldehyde is an organic compound in which a carbon atom shares a double bond with an oxygen atom, a single bond with a hydrogen atom, and a single bond with another atom or group of atoms.
Formaldehyde
Benzyl hemiacetal
Diazolidinyl urea
Imidazolidinyl urea
2-Bromo-2-nitropropane-1,3-diol
DMDM endo-urea
MDM Glycylurea
Quaternium-15
Sodium hydroxymethylglycinate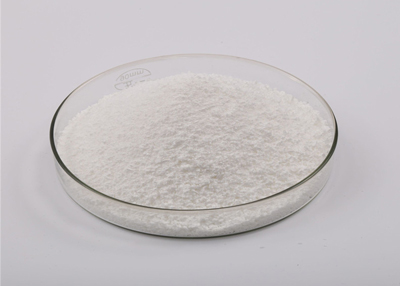 Hyaluronic Acid
Glycol ethers
Glycol ethers are a group of solvents based on alkyl ethers of ethylene glycol or propylene glycol.
Phenoxyethanol
2-Butoxyethanol
2-(2-Butoxyethoxy)-ethanol
2-(2-Ethoxy)-ethanol
Parabens
Parabens are a series of parabens or p-hydroxybenzoates. They are known as preservatives and have bactericidal and fungicidal properties.
Methyl paraben
Ethyl paraben
Propyl paraben
Butyl paraben
Isobutyl paraben
Advantages of Natural Preservatives
The use of natural preservatives may lead you to use the term "natural" and/or "organic product" on the label. Natural preservatives cover a wide pH range, and consumers often prefer natural preservatives over synthetic preservatives.
A list of the most common natural preservatives found in cosmetics
Benzoic acid
Sorbic acid
Salicylic acid
Alcohol
Hyaluronic acid
Low molecular weight sodium hyaluronate (LMWHA) can penetrate the dermis to be absorbed easily by the skin. By improving blood circulation, regulating skin metabolism and ameliorating skin nutrition, LMWHA can prevent skin aging and maintain collagen function.
As a cosmetics raw materials manufacturer, Qinmu fine chemical is mainly specialized in producing high-quality but low price Pharmaceutical intermediates, APIs, synthetic intermediates, as well as some materials in dyes industries, almost half of the goods are for export.
Additionally, we provide the OEM (customize) manufacturers for intermediates, if you can't find materials from the world, just tell us, and we will research and produce in our high-tech equipped laboratory. We are dedicated to satisfying our customers with our products and services. To mutual cooperation, to win-win benefit!