What Is the Purpose of Citral?
Mar. 15, 2022

Used as an ingredient, citral gives a strong, fresh lemon peel scent to perfumes. In soap perfumery, it helps develop rose notes. It's also sometimes found as a constituent of essential oils in many products across our skin, hair, body, shower, and bath ranges.
Characteristics of Specific Aldehydes
One example of an aldehyde abundantly present in a spectrum of plants and citrus fruits is the monoterpene citral (3,7-dimethyl-2,6-octadienal). This volatile α, the β-unsaturated aldehyde is a predominant component of the oil in lemongrass and lemon peel. The intense lemon odor of citral has made it a popular additive to a variety of detergents, foods, and cosmetics.
Citral CAS:5392-40-5 is widely found as a constituent of essential oils such as bergamot, ginger, grapefruit, lemon, lime, neroli, and sweet orange. It can be colorless, or a pale, yellow liquid.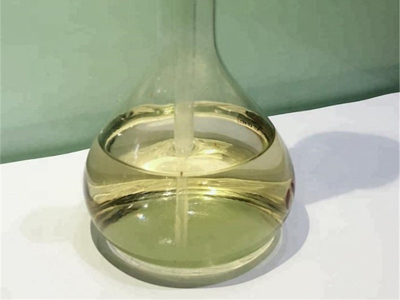 Citral

Citral, one of the most important natural flavoring compounds having intense lemon aroma and flavor, is widely used as an additive in foods, beverages, and cosmetics with high consumer acceptance. Citral is chemically unstable and degrades over time in aqueous solutions due to acid-catalyzed and oxidative reactions leading to loss of desirable flavor and formation of off-flavors. Therefore, incorporation of citral into foods and beverages is a major challenge for the food industry because their chemical deterioration needs to be inhibited to minimize loss of product quality. The task to find the appropriate delivery system is most challenging for the food industry. You can find the high quality Citral, click here.
In 1976, RIFM published a brief report indicating that human sensitization to citral, cinnamaldehyde, and phenylacetaldehyde could be reduced by the presence of other constituents. Citral sensitization was 'quenched' by α-pinene or (+)-limonene, phenylacetaldehyde sensitization by 2-phenylethanol, and cinnamaldehyde sensitization by either (+)-limonene or eugenol . A further RIFM study found that sensitization from 86% pure nootkatone was counteracted when mixed with (+)-limonene 1:4.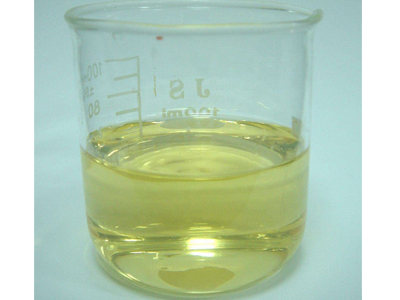 Citral
Seven subsequent and more rigorous studies have demonstrated similar quenching effects, three in guinea pigs and four in humans. Citral induced sensitization reactions in guinea pigs at concentrations above 0.5%, and this effect was reduced by the co-presence of an equal quantity of (+)-limonene. It was concluded that the quenching effect operates at two levels, induction and elicitation, and it was suggested that (+)-limonene may interact with node macrophages and Langerhans cells to block delayed hypersensitivity.
A similar quenching effect of (+)-limonene on citral was seen in human volunteers. (+)-Limonene had a quenching effect on cinnamaldehyde sensitization in 3 of 11 human subjects, and eugenol had a similar effect in 7 of the same 11 cinnamaldehyde-sensitive subjects. It is postulated that this may be due to competitive inhibition at the receptor level.
In 10 people who developed urticaria after cinnamaldehyde had been applied to the skin, six had a greatly diminished reaction when it was applied combined with eugenol. Eugenol caused a reduction in non-immune immediate contact urticaria induced by cinnamaldehyde, benzoic acid, or sorbic acid, even when it was applied 60 minutes prior to application of cinnamaldehyde, and the effect was not eliminated by washing.

Quick Link to Citral Supplier.
Qinmu provides the OEM (customized) manufacturers for intermediates, if you can't find materials from the world, just tell us, we will research and produce in our high-tech equipped laboratory. We are dedicated to satisfying our customers with our products and services. To mutual cooperation, to win-win benefit!
Let us help you find high quality for your project. When you contact us, please provide your detailed requirements. That will help us give you a valid quotation.